Frightened Rabbit are currently my favourite band. They formed in 2003 in Scotland and over the years, the indie folk band have formed as 5 members: Scott Huchinson (lead vocals, guitar), Grant Hunchinson (drums, backing vocals), Billy Kennedy (lead guitar, bass guitar, keyboards, backing vocals), Andy Monaghan (guitar, keyboards, backing vocals) and Gordon Skene (guitar, keyboards, backing vocals). If you like Mumford and Sons, you will love these. Their albums are really easy to listen to; I have had them on repeat for months and they are brilliant to just lie in bed and think about nothing else to.
Rating:
The band's debut album, Sing The Greys, was released in May 2006. A remastered version of the album was then released in November 2007 with a new record label.
At this point, the band only consisted of Scott, Grant and Billy. You can tell that the band is incomplete, but that they started off with the same passion; they knew where they wanted to go. It's not a bad album, not by far, but, as a first album, it is average when you hear how far they've come in their latest album. The noise is louder, messier. Scott's beautiful folky vocals still dominate the music, but not a lot else is happening at this stage. The backing vocals are quite monotonous and there is not yet a purpose to the album, except to create music.
Rating:
Their second studio album, The Midnight Organ Fight, was released in April 2008.
The album is a definite improvement, even if still a three-member band. There are more and louder instruments. Songwriter Scott Hutchison describes the album as being "quite relationshipy" and a lot more intense than its predecessor. It's easily noticeable that there is a lot more meaning behind the lyrics, which I think is the best thing about the album. "It takes more than fucking someone you don't know to keep warm…I'm drunk, I'm drunk, and you're probably on pills. If we've both got the same diseases, it's irrelevant girl." Something's telling me the relationship didn't go very well. "I guess I'll save suicide for another day." The album's title comes from a line in the song 'Fast Blood', and is also said to be a euphemism for sex. I love this type of honesty from a band behind powerful lyrics and raw vocals.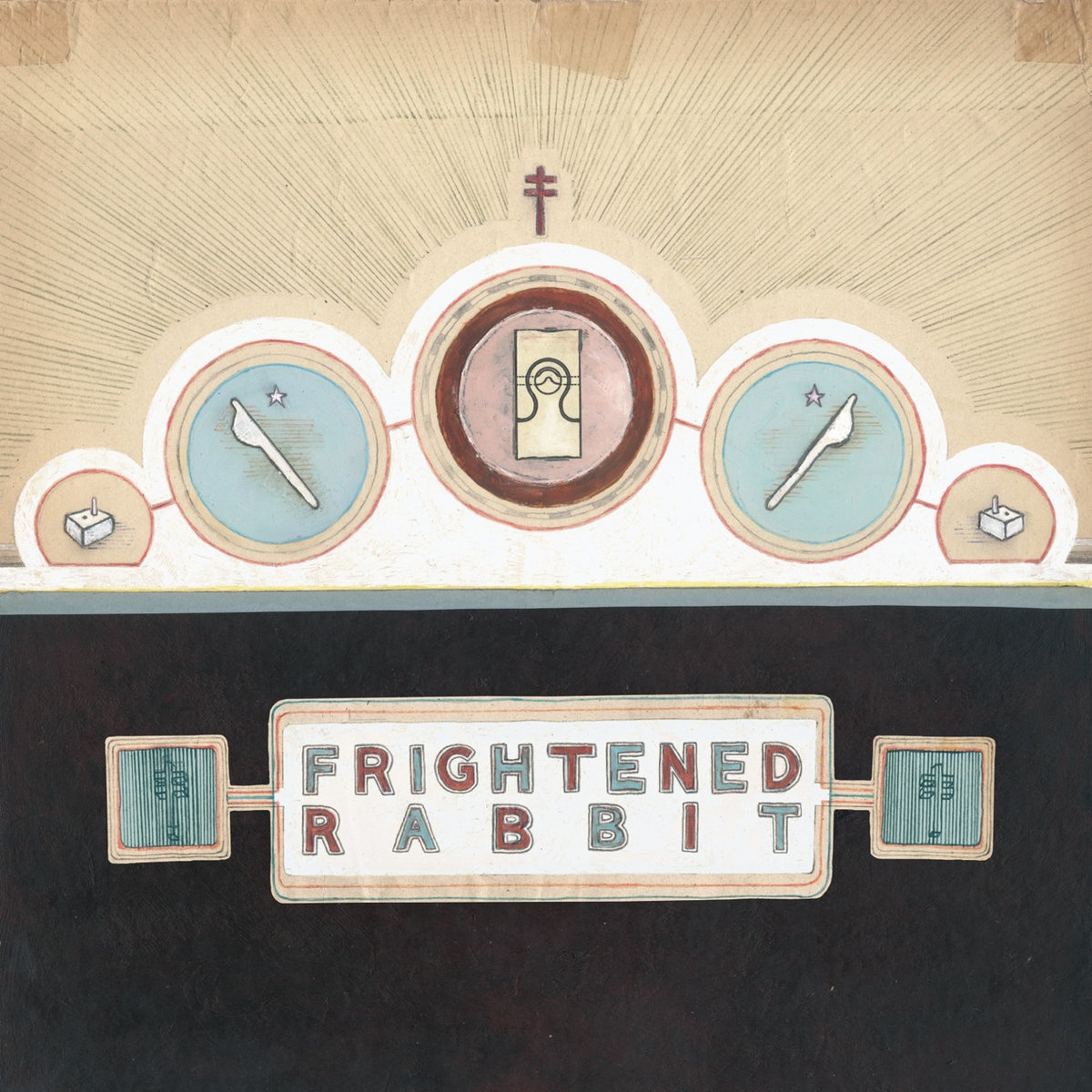 Rating:
The Winter of Mixed Drinks is their third album which was released on 1st March 2010 with the addition of a fourth member, Andy.
This latest album is my favourite of the three. It's everything the previous albums have built up to and improved on. It sounds complete with a much fuller sound and layer of vocals. Scott commented that the theme he was going for is, "pushing yourself out to the edge of things and being alone, feeling lost and not knowing where you are, which is how I've felt recently" and said that it was less oppressive: "It's more of a storytelling record. It's about an escape and maybe even a slight breakdown. I have to say, it's semi-fictional."
"I wonder if you've noticed that I'm not around. The loss of a lonely man never makes much of a sound. First it bleeds, then it scabs. I feel like I'm filling up. Change if you can't be bound, yes I would. Believe me now, yes I would. And I can't sink now, oh yes I would."
After recording The Winter of Mixed Drinks, the band announced a fifth member, Gordon, so we can hopefully look forward to a new album consisting of all current members shortly. It will definitely be one to look forward to!